TGIF! And our weekly news overview is finally here as well. Start your weekend right with the hottest news from all over the world.


Social Media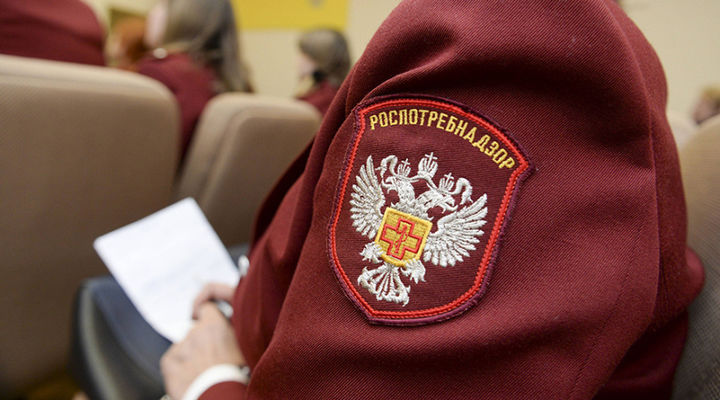 Russian Government vs Twitter
This Wednesday, Roskomnadzor, the Russian state communication department, started slowing down the speed of Twitter on all mobile devices and 50% of desktop computers. According to the official statement, this move is aimed at "protecting Russian citizens" from content that encourages minors to commit suicide and promotes child pornography and drug use.



Instagram influencers Become Among First to Receive Vaccines in Indonesia
Despite facing one of the most difficult Covid-19 situations, Indonesia had no luck distributing the vaccine. One of the reasons for such a drawback is the citizens' skepticism around the safety of any vaccine. Another cause lies in religion. Having one of the world's biggest Muslim-majority nations, Indonesians doubt whether vaccines are allowed under Islam. Thus, the government decided to include local social media influencers in the first round of the vaccination process to change public opinion.


Fashion

Dior's Pre-Fall Collection will Debut in Shanghai
Initially showcased in a video presentation, Dior's eccentric Pre-Fall collection is set to debut in Shanghai on April 12. The announced date coincides with Shanghai Fashion Week, China's most prominent fashion week, which is rumored to proceed entirely offline, bringing back pre-Covid catwalks, trade shows, and showrooms.


Zozotown to Unveil Luxury E-Commerce Portal
The Japanese e-commerce firm Zozo will relaunch Zozovilla, a platform for luxurious goods and upscale designers. Zozovilla is rumored to feature 90+ brands like Dries van Noten and Thom Browne. Besides, the company plans to launch Zozoshoes and Zozoused – the second-hand branch.


Travel

Greece will Open-Up for Tourists on 15th of May
Greece will allow tourists with anti-bodies or those who tested negative to visit from 14th of May. "Greece is ready with a complete protocol for summer 2021," said Greek tourism minister Harry Theocharis on Tuesday. "Tourists will be welcome if before travel they are either vaccinated, or have antibodies, or test negative. All tourists will be subject to random testing." Numerous hotels and tour operators are already reporting a tremendous surge in bookings.



Summer Holidays in France Become Reality
France eases its lockdown rules, allowing UK, Australia, Israel, Japan, New Zealand, and Singapore to visit without any compelling reason. Although the following countries will be free to enter the country, travelers will need to provide Covid-19 test result taken no longer than 72 hours prior to departure. According to French foreign minister's official statement, the entry requirements can be relaxed due to "the specific health situation in these countries."


Sports

Ferrari Sets Hopes High with New SF21
This week, Ferrari has unveiled its new model, SF21, in the hope of reviving their good luck after their worst season in 40 years in 2020. Indeed, Ferrari finished sixth last season – the worst result since 1980, when they finished 10th. "Last year was a big disappointment. We know we cannot repeat such a bad result," Mattia Binotto, team boss, said. According to Binotto, the new car will be more efficient, especially in straight-line speed that proved to be last year's biggest weakness.



Roger Federer Withdraws from Dubai Duty Free Tennis Championships
After being defeated by Georgia's Nikoloz Basilashvili at the Qatar Open, Roger Federer decided to withdraw from an upcoming tennis tournament in Dubai to focus on training. Let us recall that the renowned tennis player hasn't played competitively in over a year after undergoing two knee surgeries in 2020. "It's been great to be back on the [ATP Tour], loved every minute playing in Doha once again," he wrote on Twitter. "A big thank you to the best and loyal team that helped me get here. I've decided it's best to go back to training, and as a result, I've decided to withdraw from Dubai next week".


Arts

Duggie Field Dies at 76
The renowned eccentric painter, Duggie Fields, who emerged in the early 1970s with a post-Pop style that featured a fusion of popular culture and art history, has died at 76. Invited to Tokyo by the Shiseido Corporation to work on an influential campaign in 1983 and asked to commission posters for Transport for London in 2002, Fields was a commercially successful artist.



Paris Biennale Gives Way to an Upcoming Event
According to the Art Newspaper, The Paris Biennale has folded. The decision to close a design and art event held in the capital came from The French union of antique dealers, who agreed to "turn the page of the Biennale, to set up a new event." The new event will be held at the end of November and the beginning of December in the structure that temporarily replaces the Grand Palais.